Commercial Heavy Equipment Training (CHET) has come on as a Booth Sponsor for the 5th Annual TTSAO Conference in February 2020. Thank you CHET.
CHET is approved as a Private Career College (PCC) under the Private Career Colleges Act, 2005. We are able to grant T2202 federal tax receipts making our courses entirely tax deductible. We are a proud member of the Truck Training Schools Associations of Ontario (TTSAO) which allows us to issue their certificate recognized by the insurance industry. Learn more about CHET here!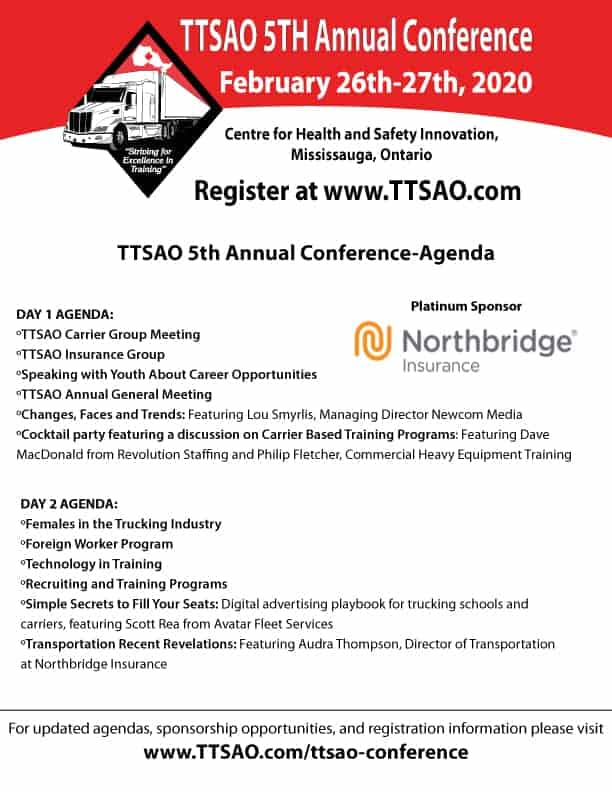 Learn more about the conference by clicking here!
Please follow and like us: