The Truckload Carriers Association (TCA) is wrapping up their annual convention in the United States this week and every year they announce a driver for their Highway Angel Award. The Highway Angel Award goes to a driver for their bravery or heroic efforts on the road. The drivers are not just changing a tire for someone on the side of the road, they are saving people from life and death. The award has been around for a while as there have been many drivers honoured as recipients of the award.
This year is extra special for a number of reasons. The first reason is that the award has gone to a Canadian driver and the second reason is the award has gone to a driver for Challenger Motor Freight a well known Canadian carrier among our ranks. The Angel is among us!
John Weston has received the Truckload Carriers Association's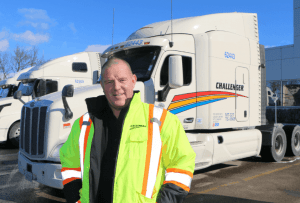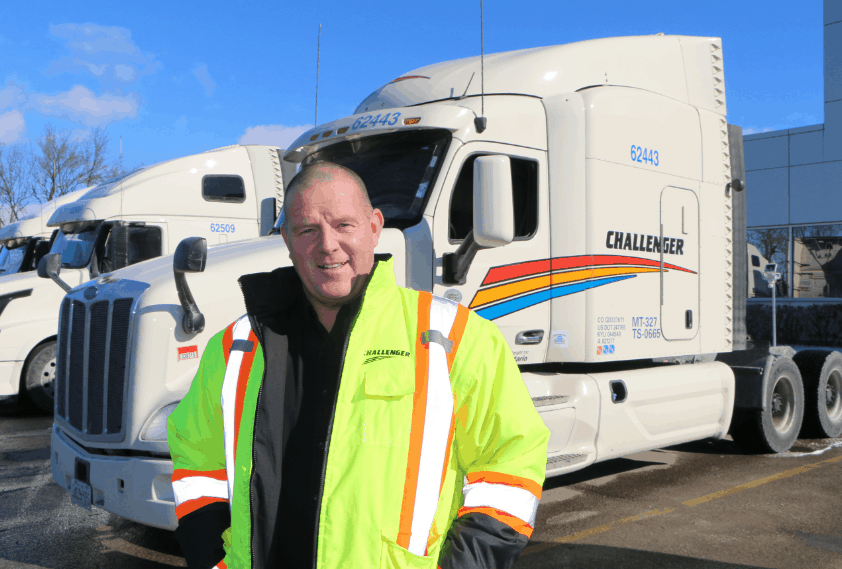 Highway Angel of the Year Award for his heroic actions on two occasions in 2017. On one occasion Weston noticed a vehicle in a ditch and pulled over to check out the situation, finding a Mother and her children in the car. He kept them warm in his truck until emergency vehicles arrived. On the second occasion Weston stopped to assist at an accident with two trucks and stayed to comfort a driver trapped in his truck who passed away while Weston was comforting him. Congrats to John Weston for being the hero that he is and representing our industry in such a positive way.
You can read the full story on Truck News through the link below on John Weston receiving his award:
https://www.trucknews.com/transportation/canadian-driver-wins-highway-angel-award/1003084675/
You can learn more about John Weston on Challenger's website by clicking the link below:
https://www.challenger.com/challenger-angel-john-w/
The trucking industry has had a long history of being Angels of the Highway whether saving someone's life or just helping someone change a tire. For many it is not about the heroics, but just helping people. Trucking is a people business either dealing with customers, inspection officers, or the general public. Truck drivers have big hearts and it has been shown again and again through heroic efforts like John Weston displayed or the drivers that turn out year after year to support causes like Special Olympics and Trucking for a Cure.
Driving is tough enough on its own. Driving safely in traffic, being professional with customers, and battling the elements like weather takes professionalism and nerves. Drivers like John Weston have climbed the ladder a few notches higher by being Highway Angels. Thank you John for heroism.
Are you looking to work for good carriers and create a career you can be proud of? If so check out the TTSAO Hiring Event happening on May 26th, 2018 in Mississauga. Click here for more details. https://ttsao.com/2018/03/07/ttsao-announce-hiring-event-may-26th-2018/
About the Author
Bruce Outridge has been in the transportation industry for over 30 years. He is an author of the books Driven to Drive and Running By The Mile, and host of The Lead Pedal Podcast. TTSAO also known as the Truck Training Schools Association of Ontario has certified member schools in the truck training vocation ensuring quality entry level drivers enter the transportation industry. To learn more about the TTSAO or to find a certified school in your area visit www.ttsao.com