The TTSAO Hiring Event happening on May 26th, 2018 has many great companies already involved. If you are looking to find opportunities for a long time career in the transportation industry both in the drivers seat and outside of the driver's seat then this will be the place to be. Free to attend.
Would you like to be involved in the event? Register below:
TTSAO Industry Hiring Event Registration Form2
Companies Already Registered
Check out the Event Information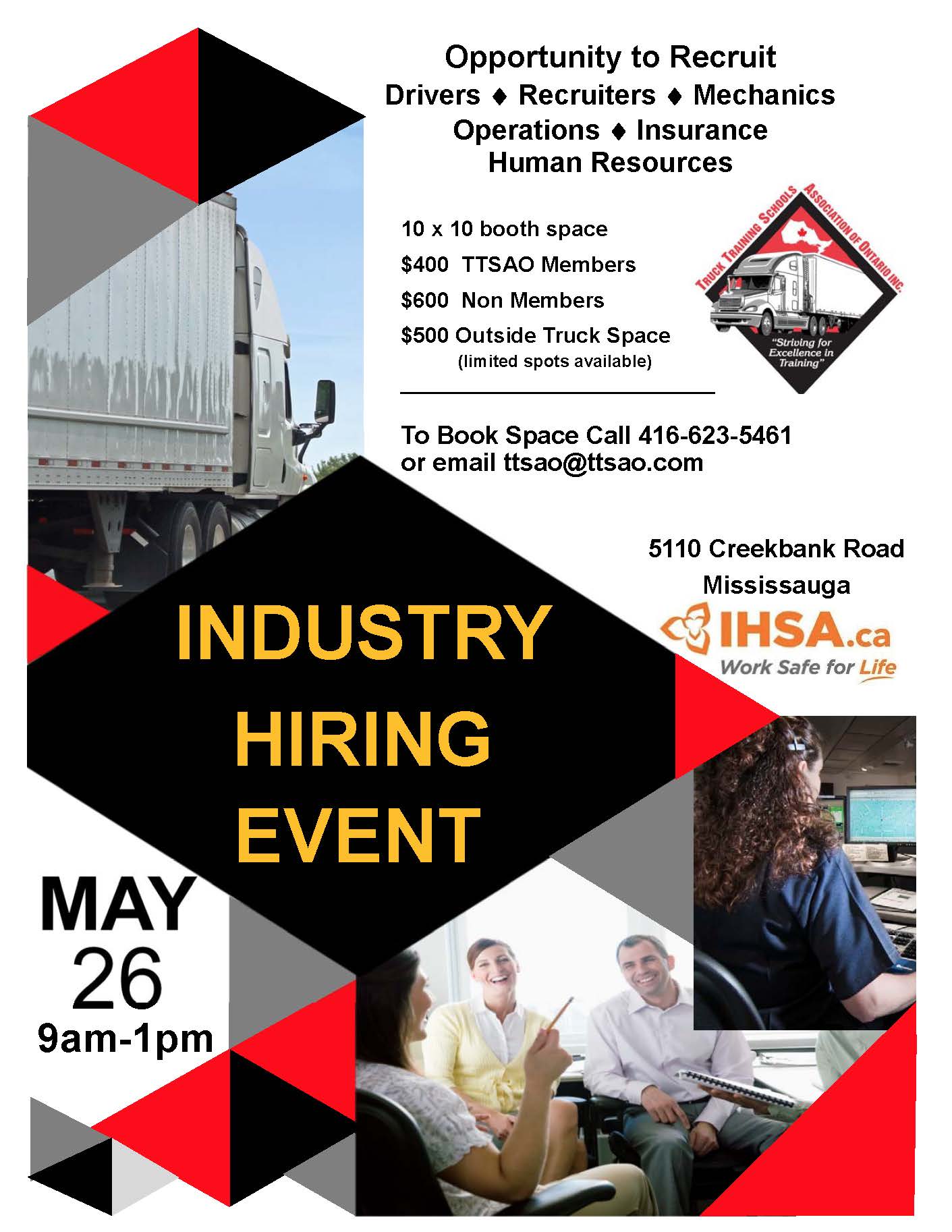 See you there!