Talk to any recruiter about the importance of finding the right candidate for their team and you will get a whole list of reasons why this is important. Company culture, technical aspects of the job, and independent decision making are all aspects that many team members need to be successful at their jobs. Finding the candidate with all of those qualities requires recruiting personnel to either have a crystal ball or be able to read minds. I know a lot of good recruiters but none with crystal balls or that read minds. There is however ways to help you choose the right team members using past history or experience.
Usually when recruiting personnel are looking into past experience or history of an applicant they are looking for the basics such as training for the job, negatives in performance, and any risky behaviour. How many are looking deeper? How many are looking for that past experience that may be beneficial for the job?
Being a professional truck driver requires a person that can take on knowledge in many different areas, have quick decision making capabilities, and has an eye for safety. Add the mechanical aspect of the job and the day to day issues that all drivers face and you need to find not only a capable person but a superhero. People who have been in the military may just offer that type of experience.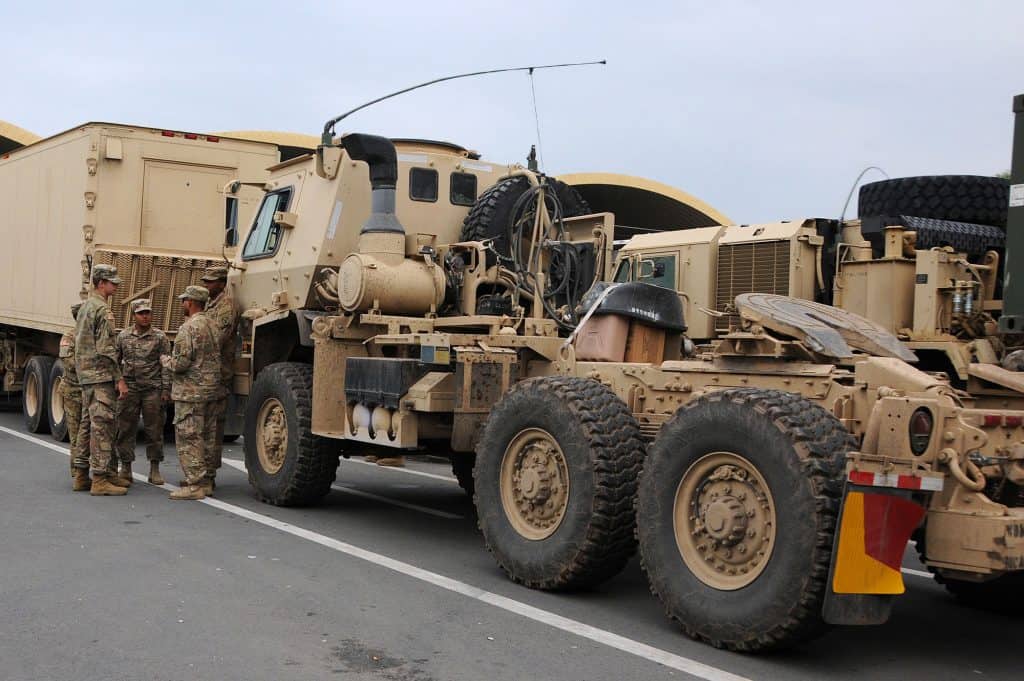 In the past I have had those types of people in my classes. I had a driver that was just beginning his career in trucking. He had been in the military but hadn't driven vehicles as large as a tractor trailer. He went through the training with flying colours because he was used to following instructions. When he was introduced to the dangerous goods part of the course he was a master. It turns out he had been a dangerous goods instructor in the army. In fact his first carrier hired him to help existing employees with their dangerous goods training.
This is a benefit that may not have been discussed prior depending on the recruiting styles and process of the carrier. There are other reasons to look for someone with military experience for your team. Military personnel much like truck drivers are trained in many aspects outside of their normal role in areas such as time management, note taking, dangerous goods, communications, and other items that make driving a successful career. With the security issues we now have on a daily basis who else could be more beneficial to a team than someone experienced in looking for bad people. Many have experience with mechanical items as in basic training you are expected to take a rifle apart and put it back together. Military personnel are used to conducting inspections on equipment and looking for delays or problem-solving.

If you are looking for new members for your team then you may want to find someone with military training. It may be the closest thing you have to crystal ball. Speaking of veterans I would like to take a moment to thank those serving in the Military past or present with warm felt thank you for your bravery and courage.
Remember all of our Veterans this November 11th.
About the Author
Bruce Outridge has been in the transportation industry for over 30 years. He is an author of the books Driven to Drive and Running By The Mile, and host of The Lead Pedal Podcast. TTSAO also known as the Truck Training Schools Association of Ontario has certified member schools in the truck training vocation ensuring quality entry level drivers enter the transportation industry. To learn more about the TTSAO or to find a certified school in your area visit www.ttsao.com