The TTSAO (Truck Training Schools Association of Ontario) just finished their fourth annual conference and I thought I would just give a recap on the conference.
It was really well done as a two day conference and started on the Wednesday, February 27th with a number of sessions with the Insurance Group, the Carrier Group, and then an annual general meeting followed by a cocktail hour which was well attended thanks to Revolution Staffing and Glenn Caldwell for presenting. The bulk of the presentations were on the Thursday and since I've been to a number of conferences I'm always wondering if there is going to be something new and I was pleasantly surprised with the TTSAO conference.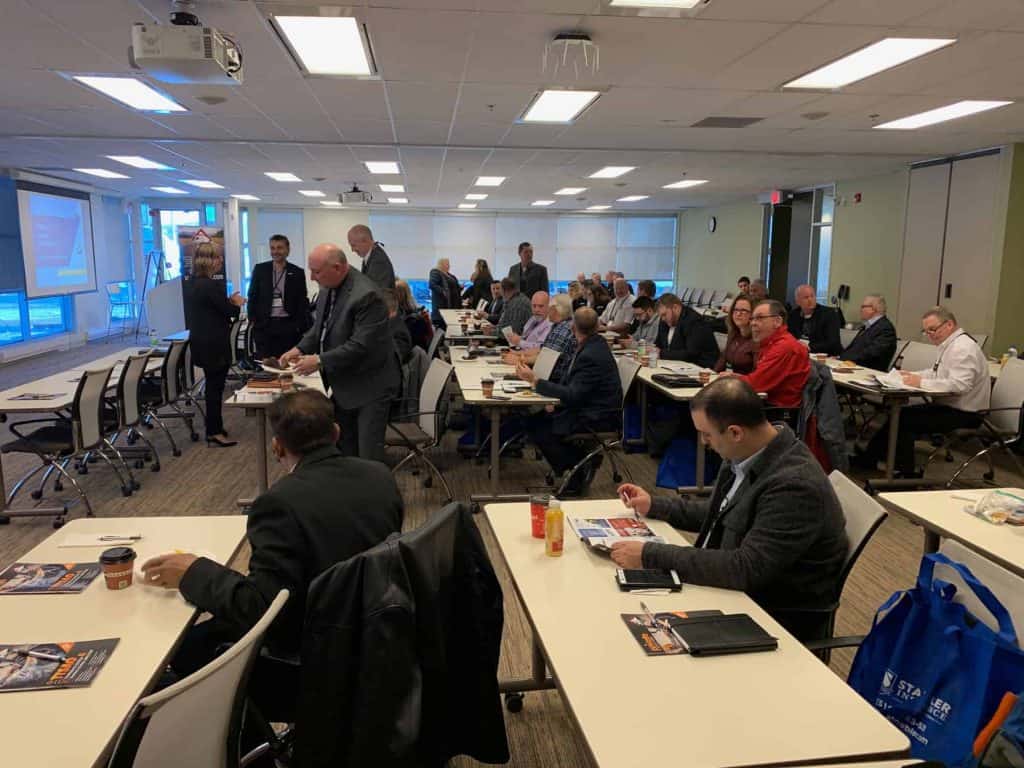 Thursday morning started off with a continental breakfast and opening remarks with Kim Richardson and Ken Adams, who is the TTSAO Chairperson. Comments by the IHSA and the provincial government offered an update on where they are as far as Mandatory Entry Level Training and other issues with licencing.
Technology and transportation were the focus of this conference starting with a presentation by Kimberly Biback on social media and marketing business strategies. A best practices for training panel followed which was moderated by Geoff Topping of Challenger Motor Freight and included Matt Richardson of KRTS, Philip Fletcher of CHET, Garth Pitzel of Bison Transport, and Leanne Quail of Paul Quail Transport discussing what they do to help drivers once they complete training and how they help them be successful as professional truck drivers.
After a networking break, we heard from Kelly Henderson Broderick from THRSC Atlantic and she moderated a panel consisting of Stephen Laskowski from the OTA, Mike Millian from the PMTC, and Charlie Charalambous from the Fleet Safety Council discussing how associations work with different training schools, what to look for in an association, and why you want to be a part of these associations if you're not already.
Philip Fletcher of CHET was awarded the Volunteer Award for the Year for his dedication to the TTSAO association. Congratulations to Philip for winning a well deserved award.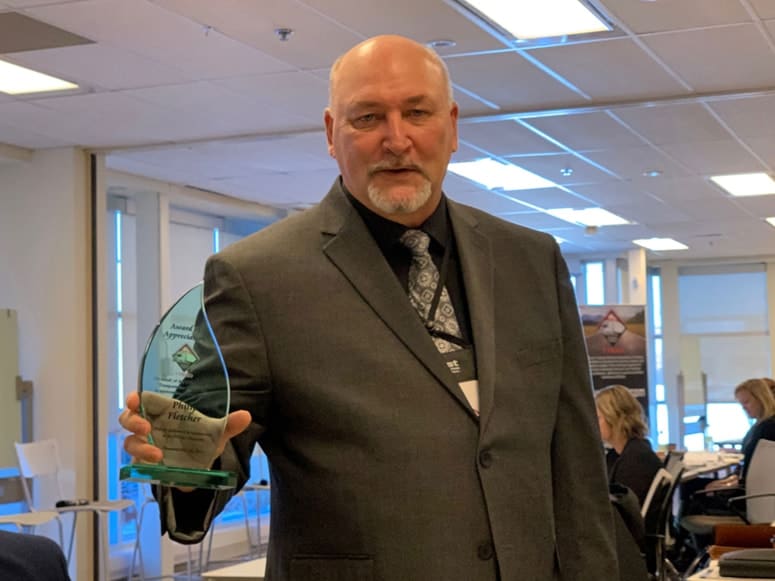 After a lunch break the new award of the year titled the "Instructor of the Year Award" was presented to Joe Teixeira from Rosedale Transport. Joe has been with Rosedale for 32 years and was so emotional he almost couldn't speak as he accepted this well deserved award. Joe is a top notch instructor in the industry and it will be hard to follow him for future award winners. The Instructor of the Year Award was presented by TTSAO and Paybright.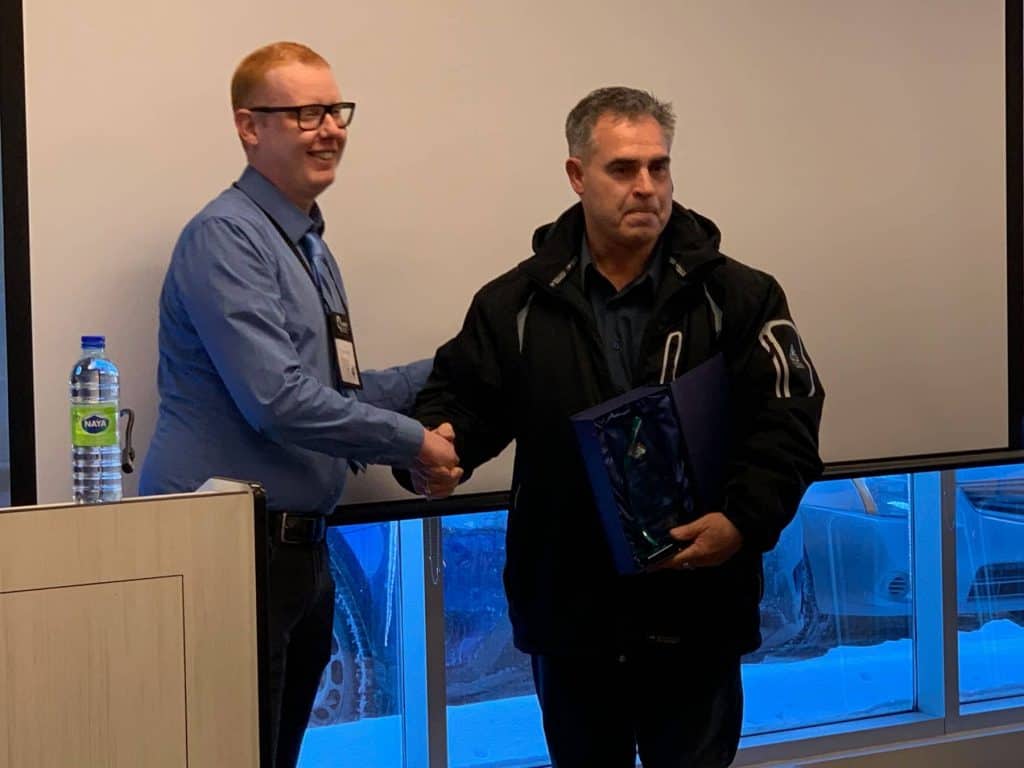 Andrea Morley of Healthy Trucker took the audience through some stretching and health information for drivers and people in the training industry followed by another networking break.
A keynote presentation by Michael Thompson of ISB/ MEE was really an eye opener as to where things are going in the future for training, trucking, and for business in general. The conference wrapped up with some prizes and Brian Pattison of North American Truck Training won the early bird draw for the iPad.
I encourage you to join the TTSAO for not only the membership, but also for the next conference because there was a wealth of information presented and there's going to be many changes in the training and transportation industry for the near future. You can learn more about the Truck Training Schools Association of Ontario at www.ttsao.com
Check out the video above for an audio recap of the conference.
About the Author
Bruce Outridge has been in the transportation industry for over 30 years. He is an author of the books Driven to Drive and Running By The Mile, and host of The Lead Pedal Podcast for Truck Drivers. TTSAO also known as the Truck Training Schools Association of Ontario has certified member schools in the truck training vocation ensuring quality entry level drivers enter the transportation industry. To learn more about the TTSAO or to find a certified school in your area visit www.ttsao.com