What do you do as a driver when your company shuts the doors? The big story in the news this week is the sudden shutdown of a company that has been in business for over 100 years. Falcon Transport out of Youngstown Ohio ceased operations this week immediately with no warning to their employees on the road. The carrier which hauled automotive products for General Motors sent out a letter to drivers saying they are ceasing operations as of that day. Some drivers found fuel cards no longer active and terminals locked upon arrival. What do you do if you are the driver that is stuck in this situation? You can read an article from Trucking Info on the situation here.
Our first thoughts when something like this happens is to park the truck, get out and walk telling them to go (insert your own phrase here) as you walk down the street to the nearest bus stop. Thinking I am going to get my carrier back may seem like a legitimate thought process but may cause you more problems later so think smart here. If you have freight on your trailer that freight is currently owned by the carrier under a transportation contract and the owner will want it back. Leaving their loaded trailer in the middle of nowhere may feel good but won't be helpful after the dust settles. So what should you do?
Your safety and getting back home should be your first priority but keep your head on straight and if possible keep copies of all transactions and notices. Keep the notice from the company about operations, keep the transaction record from the fuel counter, a copy of your Bill of Lading, keep everything as it may come in handy down the road in court if required. Protect yourself first as you don't want to make a bad situation worse.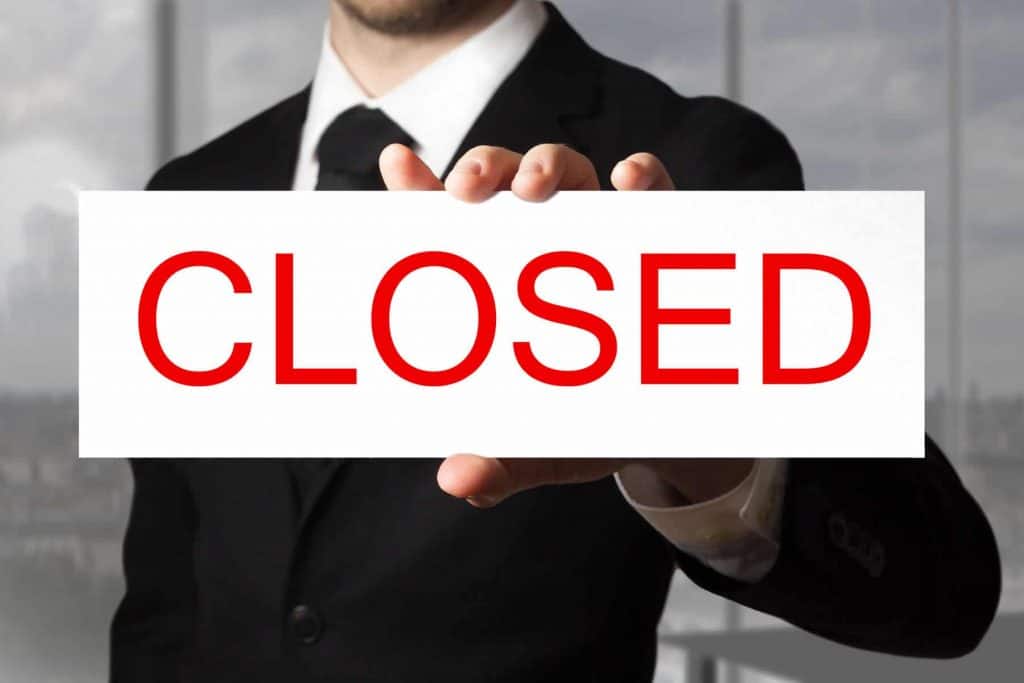 Getting back home is the goal. If you have the fuel and can make it back to your terminal or a nearby terminal start that trip unless the carrier has told you otherwise. If you have a load on the trailer and are close to the customer you may be better to make it there. If you are at a public place like a truck stop and don't have enough fuel to go further communicate with the company first to see if an arrangement can be made. If not inform them their unit is located here, lock it up best you can, and make your way home. Again document and take pictures of everything from vehicle condition to location, any email instructions, who you talked to and at what time for your records later. It may seem like you are helping the company, but really you are protecting yourself and keeping evidence should the matter go to court at a later date.
It's unfortunate when something like this happens and many times we don't want to see the signs. I had this happen early in my career when a carrier went bankrupt on me and I didn't get paid that last cheque. The signs were there but I didn't know what to do so ended up doing nothing and got burnt. If a carrier is losing business or is not growing then that may mean trouble in the near future. As a driver it is always suggested to keep your resume up and keep an eye out for other opportunities. It's hard when you like your job and company but you have to look out for you first. The good thing for these drivers is that everyone is looking for drivers so they shouldn't be out of work for long. It is unfortunate when it happens and we wish these drivers luck in the future.
About the Author
Bruce Outridge has been in the transportation industry for over 30 years. He is an author of the books Driven to Drive and Running By The Mile, and host of The Lead Pedal Podcast for Truck Drivers. TTSAO also known as the Truck Training Schools Association of Ontario has certified member schools in the truck training vocation ensuring quality entry level drivers enter the transportation industry. To learn more about the TTSAO or to find a certified school in your area visit www.ttsao.com