There is a certain wonder about life on the road and how people cope. People wonder about truckers in the trucking industry such as where they go, who they see, and how they handle the loneliness. We wonder the same thing about nomads, caravaners, and other people that seem to float from place to place not knowing what the next turn will bear. To some it is romantic and to others it is as scary as walking down a dark street at two in the morning.
I recently read an article from a young person thinking about getting into the trucking industry who currently worked from home and felt they had no social life. He didn't get out to see people and was becoming bored with his job. This person felt that getting a job as a truck driver would change the loneliness and make their life more exciting. The question is, is that the proper reason to get into the trucking industry?
Another situation that arises is when someone takes a driving trip for vacation decides they like to drive and wants to move into the transportation industry. Driving on vacation and driving for work are two different things. Vacation is great for seeing the sights and enjoying the many great places across the Country. It is not always possible to do that in trucking.
The reasons above are what people tell us many times in conversation as to why they may want to get into the trucking industry. It may be a start but is not enough to begin a career without some more investigation into the lifestyle. If we take the scenarios above we will see that for the first person the reason of getting out of the house may be a first step to looking at the industry, but have they thought about life on the road as a whole. Life on the road is not for everyone and the driving is just one part of the job. Many drivers suffer from loneliness as well so trucking may or may not be the answer.
In the second scenario a driving holiday is a beautiful way to see the beauty of North America with family and friends. You can stop when you want, drive to important monuments, and take your time enjoying the surroundings. You can do that in a truck as well but you may not have the time or access to go to certain places.
So how do you decide on a job in transportation? The scenarios above may be a good start to thinking about being in trucking but you need to look at the job and lifestyle as a whole. I think the trucking industry has a lot to offer any person whether in a truck or not but is also not for everyone. You do get to see the Country and you can see others on the road, but it can be a drastic change to people coming into the industry without the knowledge of the lifestyle. The best place to start the conversation about trucking is with a carrier or trucking school. An even better place to start is at www.ttsao.com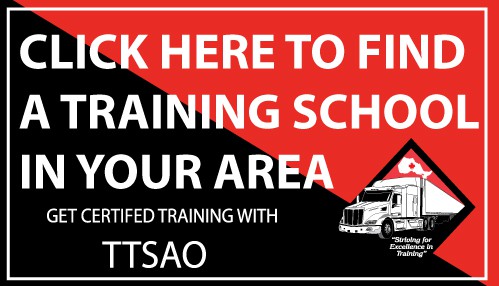 About the Author
Bruce Outridge has been in the transportation industry for over 30 years. He is the author of the books Driven to Drive, Running By The Mile, and host of The Lead Pedal Podcast. TTSAO also known as the Truck Training Schools Association of Ontario has certified member schools in the truck training vocation ensuring quality entry level drivers enter the transportation industry. To learn more about the TTSAO or to find a certified school in your area visit www.ttsao.com