The second week of September is Driver Appreciation Week in the United States celebrating all the things that truck drivers do to keep our store shelves stocked, building materials on route, and cars in our driveways. Canada celebrated Driver Appreciation Week the first week of September.
The celebration weeks were set up to recognize the men and women driving up and down the highways of our Nation hauling goods that most of us take for granted. That bar of soap you just put in your grocery cart, that toothpaste you took off the shelf, or the meat that you will cook for dinner didn't just appear on the shelf on it's own. It went from manufacturing facility to distribution centre to the store. As a consumer you see a product on your store shelf and believe it came from the back stock room when in reality it may have traveled hundreds or thousands of miles to get to that moment when you picked it up and placed it in your shopping cart. If the trucks stopped in North America our store shelves would be empty in less than a week.
Truck drivers are the front lines of any trucking company but more importantly are the front lines to our economy. They keep North America moving and some of them take it a step further. Some are known as "Highway Angels" who are not only exceptional at their jobs but have stepped up to help save someone's life. The Truckload Carriers Association recognizes certain drivers each year that have gone beyond the call of duty and helped someone in need. One such Highway Angel is John Weston a truck driver with Challenger Motor Freight that stayed with an accident victim during the last moments of their life. Weston didn't think he was doing anything special, but that day hundreds of motorists passed by that same accident and didn't stop. Being there for someone in their final moments of life is not to be taken lightly. You can read the full story here. https://ttsao.com/2018/03/28/theres-an-angel-among-us/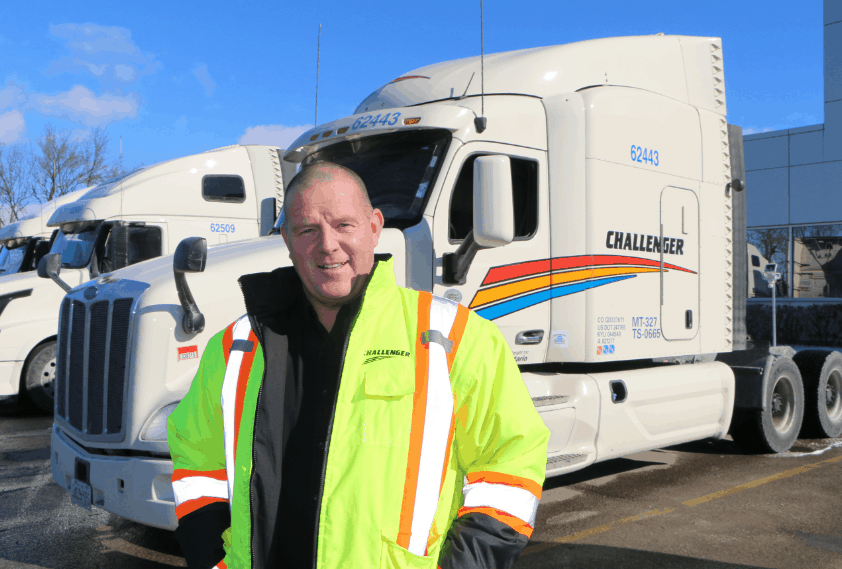 As you see those big trucks traveling up and down the road don't think of us like the gear jamming crazy people that cause havoc on our roadways like much of the public does. Think of us as a hard working group of individuals that are keeping the products you love on the shelf of your favourite store. Think of us like the blood in your body. Trucks are the blood of our economy and without them the economy would die. You may also want to think about truck drivers as the one person that may be willing to stop and help someone at the side of the road.
Thank you to the many men and women truck drivers keeping our economy in tact. We appreciate the hard work that you do and recognize how vital you are to the economy. Thank you!
About the Author
Bruce Outridge has been in the transportation industry for over 30 years. He is an author of the books Driven to Drive and Running By The Mile, and host of The Lead Pedal Podcast. TTSAO also known as the Truck Training Schools Association of Ontario has certified member schools in the truck training vocation ensuring quality entry level drivers enter the transportation industry. To learn more about the TTSAO or to find a certified school in your area visit www.ttsao.com