At the beginning of 2018 the Truck Training Schools Association of Ontario (TTSAO) began to talk about a standard for instructor qualifications across the industry. To many variables were happening in the training industry and beginning to affect the outcome of training for students. Those talks continued into 2019 and now 2020 but the process allowed TTSAO not only standardize but recognize instructors in the industry.
In 2019 the TTSAO recognized their first Instructor of the Year with Joe Teixeira. Teixeira is a veteran trainer with Rosedale Transport in Mississauga Ontario and known for his proactive training procedure, big heart, and gentle tone. With over three decades of knowledge and dedication to the industry Teixeira was an impressive winner for the award. The first award winner sets the bar for future nominations and Teixeira has set the bar very high for the future.
Winning the award certainly helped Teixeira get noticed for his years of hard work but it did something else as well. It helped profile his company through the recognition of the award. Rosedale Transport has been in the industry for 50 years and certainly is regarded as a highly professional carrier but with Teixeira winning the award it brought attention to the company even more. Rosedale was smart and kept the momentum going by having Teixeira attend recruiting events, conducting interviews, and talking to industry. This helped the profile of the company even more.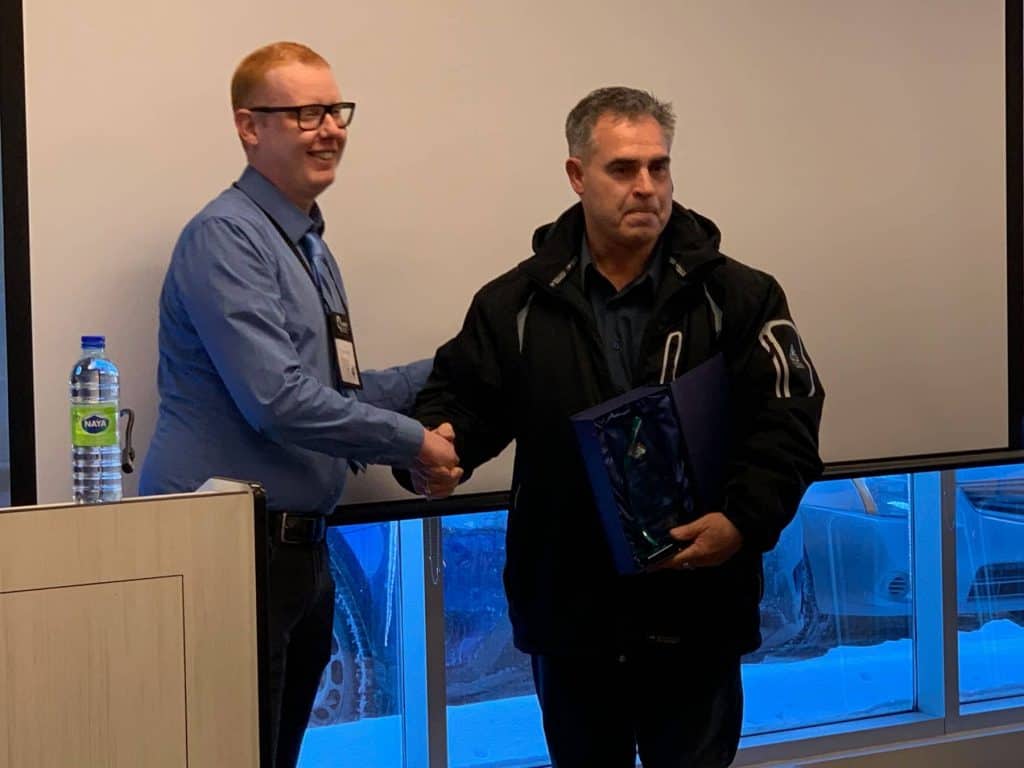 What can winning the award for your instructor do for your training business? Many of us spend a lot of money on marketing our businesses and attending seminars or shows. Having your instructor win an award such as the Instructor of the Year Award can improve your marketing power ten fold. It immediately tells potential training customers that you offer quality training at your establishment. It gives you the visual power of the award that can be used to show people that you have top talent to get them started in their career. The profile of your training school can be improved as media requests interviews on podcasts, radio, and more. At the end of the day the better the instruction the better the school. Other instructors at the school will now have a bench mark to work towards helping improve training throughout your company. Sometimes it can be hard to create distinctive levels of training positions allowing for promotion. The award winner can now be looked at as a Lead Trainer Position.
Any award for a company is a good award but certain awards offer more benefits with recognition in the industry. Since instructors and training are hot topics in 2020 an award like Instructor of the Year can really help boost the profile of any training company. The award for 2020 is sponsored by PayBright and you can learn more about the details at www.ttsao.com on the conference page.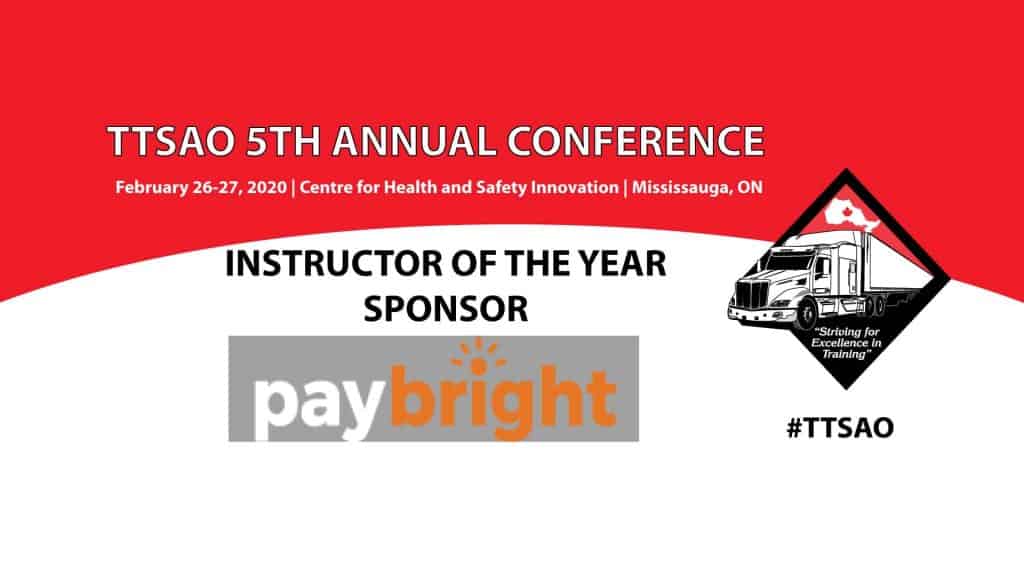 About the Author
Bruce Outridge has been in the transportation industry for over 30 years. He is the author of the books Driven to Drive, Running By The Mile, and host of The Lead Pedal Podcast. TTSAO also known as the Truck Training Schools Association of Ontario has certified member schools in the truck training vocation ensuring quality entry level drivers enter the transportation industry. To learn more about the TTSAO or to find a certified school in your area visit www.ttsao.com