This question comes up all the time in class, "When should I buy a truck?" This is a very hard question to answer because it is based on a number of variables such as the experience of the person, determination for success, and mindset or business acumen. Not everyone should buy a truck or be in business for themselves and you can find a number of horror stories about owner operators that bought a truck and lost everything or people that found it was much more work than they thought and got back out of it after one truck. There are of course many success stories of owner operators that have created great lives for themselves and their loved ones but those are the people who have done it properly. So what should a new driver do?
I have a general timeline that I suggest to all new people getting into the industry and considering becoming an owner operator. It is fairly common in the industry although even I tried to become an owner operator too early and wasn't successful. The reason, I didn't understand the business of trucking well enough. I have now been in business for 15 years and realize some of the areas where we went wrong early on.
I remember coaching a team operation that insisted on doing things their way instead of listening to the advice given and ended up losing everything because they were too new. Understanding the trucking industry is a requirement before starting a trucking business. The industry and business are too different things. Try one without the other and you will have trouble making it. Taking the required steps in the proper order will help you be successful for the long term allowing you to build a business that is solid and can be grown over time.
When you are a student in school it can take time to learn to drive a truck, a 6-8 week course does not make you a professional driver just like buying a truck does not make you a successful owner operator.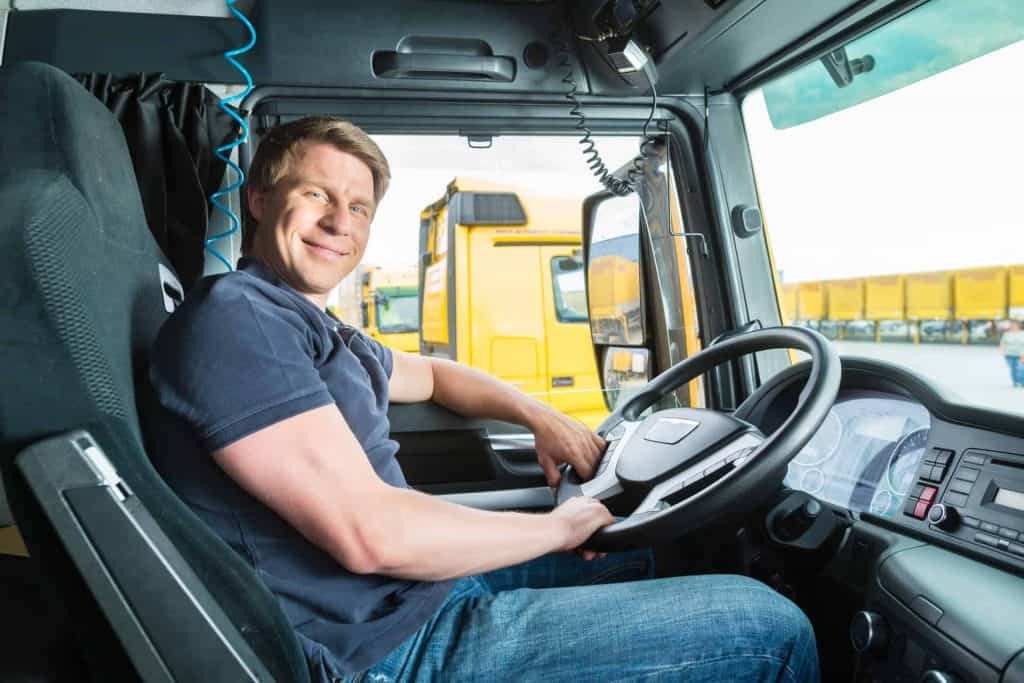 Here is the timeline I suggest for new students determined to have a career in the driver's seat.
Learning the Industry: 0-2 years of experience
As new drivers you need time behind the wheel. I suggest you find a carrier that hires new students and stay with that carrier for two years. Jumping around between jobs under this two year time frame can hurt your career more than help it. Learn the industry and the ways of trucking and all that come with it. This time is extremely important to the foundation of your career.
Perfecting Your Craft: 2-5 years of experience
Once you have reached the 2 year mark in your driving career options will open up for you. You may have found you like to drive certain areas, or haul certain types of freight. You may decide at this point to specialize in a certain part of the industry or maybe desire to work for a different carrier. This two to five year time frame is when you should be perfecting your craft and becoming a true professional driver.
Contract Owner Operator: 5-10 years of experience
At the five year mark if you are still interested in becoming an owner operator then this is the suggested time to take that step. By now you should understand the industry and been starting to plan for the business side of the industry. You should be working at your carrier of choice and know the type of work you like to do. You would buy a truck and operate under a carrier's authority learning the business of being a successful owner operator.
Independent Owner Operator: 10-20 years of experience
This step is for those with over ten years of experience. Being a truly independent owner operator means you will now operate under your own authority, find your own customers, and have to do all the behind the scenes administration on your own. This is not for the faint of heart.
I have heard of students being successful earlier than the timelines listed above but those people usually have a background or family in the trucking industry to guide them along. Someone new to trucking needs time to learn the ropes and jumping into a stage too early can cause failure instead of success. Trucking is one thing, business is another.
About the Author
The Truck Training Schools Association of Ontario (TTSAO) is an association of certified truck driver training schools, insurance providers, and carriers located within Ontario Canada. Learn more about them at www.ttsao.com
Bruce Outridge is a veteran in the transportation industry with over 40 years of experience in the industry in a variety of roles from driver to fleet supervisor and more. Today he is a media entrepreneur in the industry producing a number of programs within the trucking industry. You can learn more about Bruce, his work, and his trucking podcast at www.theleadpedalpodcast.com
Disclaimer: This article is written and based on the opinion of the author and is for general information only