As we get older we start looking at ways to share our knowledge and keep income coming in at the same time. Some drivers start their own school, some drivers become instructors under someone else's facility, and other design programs that can be taught or leased out to a facility. Where you are in your career and the strengths you have will determine the path of interest to you. If you go down the path of designing a program it is important to take note of some the pitfalls that often happen to people creating programs for facilities. As someone who has designed a program and is an instructor as well I can tell you it can be very confusing as to what to include when you are selling the program to others, but also be the instructor presenting it in schools. That brings us to the three keys of a successful training program:
Key 1: Design for the Audience
People trying to sell an individual program to a school often fall into the trap of trying to add as much information as possible and including too many items that are not relevant to the students that will be taking the course. This is because you are trying to make the program attractive to the facility but it often bores the students and instructors delivering the information. Build the program in short modules that allow the instructor to present what's needed for the audience. Please leave out the click for each line of 482 slides, that becomes very annoying for the presenter and audience, trust me. Deliver your program to a live audience to gauge interest as the real test is audience participation.
Key 2: Register Your Program
If your training program will be part of a certificate course then it will need to be registered with the Private Career Colleges or similar governing body in your area. Sometimes your program will be required to be affiliated with a certain facility or you can register it independently. Remember if you register it through a certain facility then the facility may own your program. You can learn more about registering your course here. https://www.ontario.ca/page/register-private-career-college-ontario
Key 3: Update Your Course
It is easy to design a course and forget about it. The challenge is that technology, regulations, and processes are constantly changing and keeping up with those changes can be a challenge. From an instructor standpoint students come into a course using technology and if items included are old or no longer relevant then students tune out. Terminology, technology, and processes need to be updated on a regular basis and as a creator it is your job to provide those updates.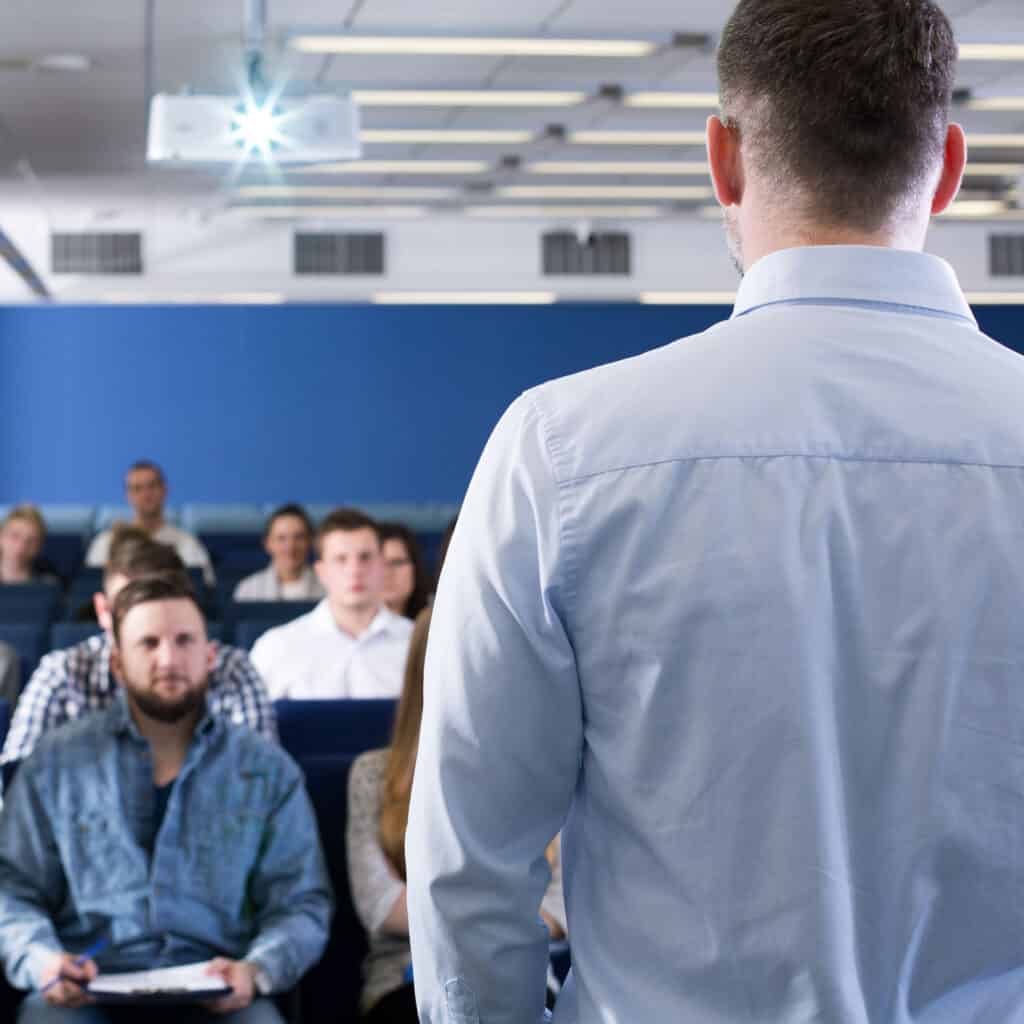 If you are a course creator and creating for facilities or others to deliver that course I hope these three keys are helpful in designing a great course. Many fall into the trap of trying to add too much information to sell it, but it can be very hard to teach. Design for the audience first and facility second. It can be very painful to deliver a course that is designed badly and it doesn't help the facility look better in the eyes of the students with a boring course. You can learn more about courses or TTSAO (Truck Training Schools Association of Ontario) and registering your course or school here.
About the Author
Bruce Outridge is a veteran in the transportation industry with over 40 years in the industry in a variety of roles from driver to fleet supervisor and more. Today he is a media entrepreneur in the industry producing a number of programs within the trucking industry. You can learn more about Bruce and his work and his trucking podcast at www.theleadpedalpodcast.com
Disclaimer: This article is written and based on the opinion of the author and is for general information only