They're big, they roll fast, and they can kill people and cause destruction as they move along their path. They are called Wheels! Wheels separated from a vehicle gain the same speed as the vehicle they were on but there is no way of steering or stopping them until they hit something bigger than they are, usually another vehicle. They roll so fast they can hop over highway median walls, bounce faster than other vehicles on the road, and have a bad habit of crossing into oncoming traffic and hitting other cars. There have been many people killed over the years with the average being 135 people killed by wheel offs each year. Imagine a wheel assembly from a truck with dual (two) wheels attached to each other that weigh around 600 pounds traveling at 100km per hour bouncing with no control in the opposite direction of traffic. You won't even notice it coming at you until it hits you.
Wheel offs are preventable but count on human beings to check the wheels on their vehicles on a regular basis to ensure they aren't coming loose. Many wheels come off passenger vehicles as well. Fines for a wheel separation incident can range from $2000 to $5000 in fines plus any damage caused.
Wheels and brakes have been common problems in the transportation industry for decades and still seems to be a problem across the industry. The issues for many drivers is laziness in their pre-trip inspections. You are suppose to touch each and every lug nut when checking your truck and if you think of a tractor trailer unit with 18 wheels driver get lazy in doing that each day. Some drivers don't understand what they are looking for, there are signs of loose lug nuts that a driver can see if they know the signs. What can you do?
There are things a driver can do to ensure their vehicle is safe to travel down the road.
Do a thorough pre-trip inspection everyday on your vehicle.
Understand what to look for when checking your wheels and the signs associated with loose wheels.
Look into products such as lug indicators that can visually tell you when somethings wrong.
Check the torque after a wheel repair to make sure the fasteners haven't come loose.
Education is the best way to ensure your vehicle is safe to be on the road. Training facilities spend a lot of time educating students on the importance and procedure of inspecting a truck to make sure it is safe for the road. At the end of the day the students or truck drivers once on a job are the ones that have to execute those inspections. Drivers have to do it themselves and make the effort to do it properly.
If you would like to educate yourself on wheel offs the Truck Training Schools Association of Ontario (TTSAO) in partnership with the Fleet Safety Council is holding a webinar on wheel offs and how you can prevent wheel offs on March 30th. The webinar is free and you can register through the link here. Know what to do and make sure the wheels stay on your vehicle.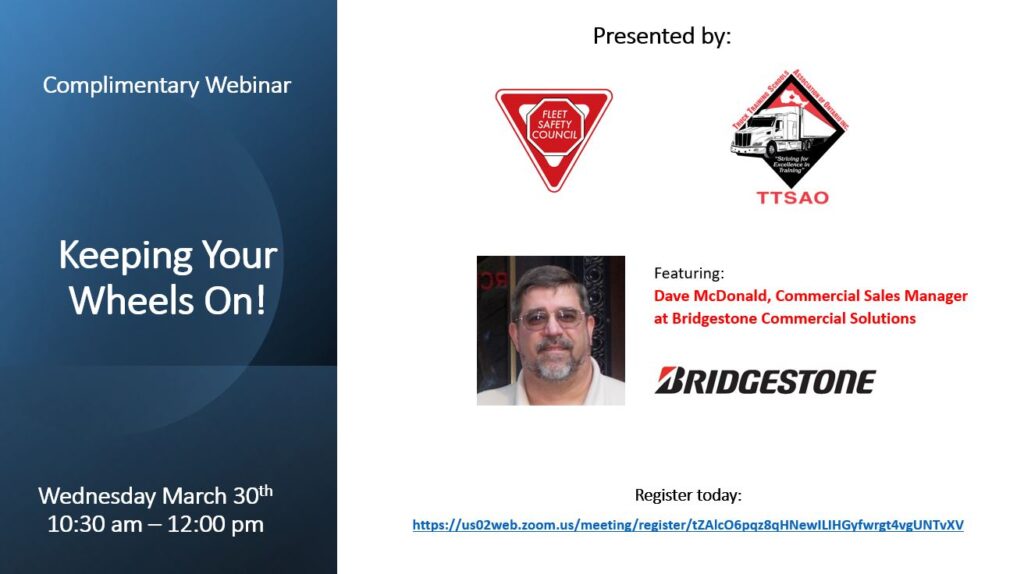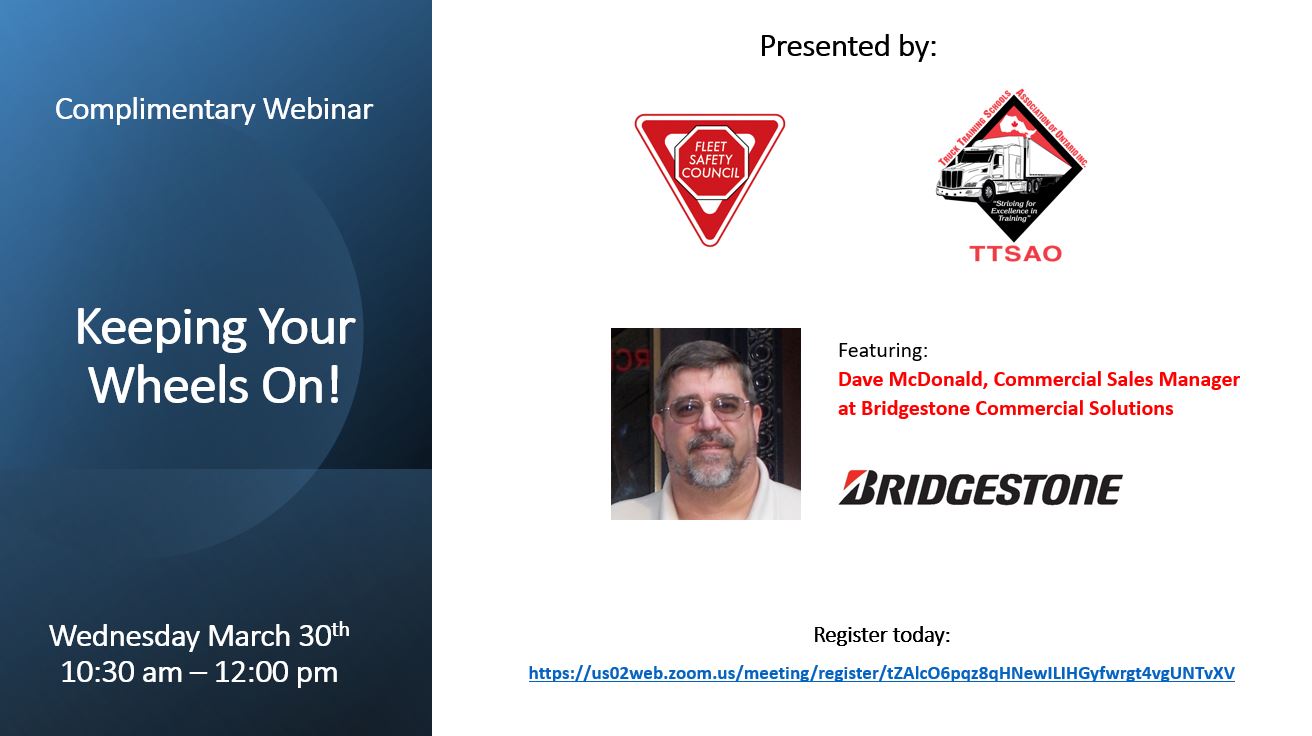 About the Author
Bruce Outridge is a veteran in the transportation industry with over 40 years in the industry in a variety of roles from driver to fleet supervisor and more. Today he is a media specialist in the industry producing a number of programs for the trucking industry such as his trucking podcast The Lead Pedal Podcast for Truck Drivers at www.theleadpedalpodcast.com or his radio station Lead Pedal Radio at www.leadpedalradio.com
Disclaimer: This article is written and based on the opinion of the author and is for general information only