Steady progress on several fronts continued throughout the month. We continue to wade into the process of putting into place programs to assist the membership with more access to business and to help the overall industry for safety and training.
Government Interaction at MTO/MCU
Not much activity from the government over this past month. We did attain a decent contact at MCU finally, and this will be helpful in dealing with the problem schools that fraudulently represent themselves. Two more schools were caught using our name and logos. We did immediately issue Cease and Desist orders, and they complied within 24 hours.
The operators of the Fake Schools from 2020 are booked for an Ottawa courtroom on August 15th.
Peel Regional Police cracked a theft ring of 15 individuals who not only pilfered trailers full of goods, but stole around 100 trucks and trailers, combined.
Employment Road Tests using Impirica
We have had good interest in this program, with 8 schools applying to institute this, and 3 are fully functional now. TTSAO is on the leading edge of covering road tests for employment.
There is a very large potential market for this, and it would be extremely beneficial to have the insurance industry aware of the benefits of this type of employment Road Test.
Mark's Commercial Offer
Mark's made their presentation to the schools, and we had some immediate uptake from the faster moving schools.
We have also started to do presentations to our carriers, with the first one already done and we have a few more ready to go.
This is an extraordinary program for the association to use, and moreover it can be accessed by our fleets that we use to assist them in the same manner.
Association Interactions with other Associations
The program through WTFC is in the selection process for their candidates at present. The training will be done with WTFC for the first 2 weeks and then they are off to their courses with our schools. We applaud Shelley for her diligence in her application for funds, and also how she is handling this program, utilizing our schools in geographic regions.
We have put a hold on the warranty program as there are many programs in the mix at present, and this can hold on for a couple of months.
The Insurance Bureau of Canada was quite involved with us this month, as we had discussions on increased training, the specifics of simulator training, and an interview with MNP to help with an overall voice for a Canadian solution to commercial driving enhancements.
Additionally, we were working with the SmartFreight Center to find dash cam videos for a project with one of their Grad assistants on intersectional training. The Trucking Network asked for our input into an event on August 30 th for South Asian trucking companies, and how to get more interaction with TTSAO schools and those companies. We are looking to attend a make some overtures with a speaker or two that can send the message of the benefits of membership.
Training Tip of the Week
The SmartFreight Center contributed to the Training Tip of the Week, and we look forward to more interaction from different sources as we go forward. This is set up to exchange meaningful ideas in the form of tips for training, to get to the next level of excellence, and consistency, amongst our members.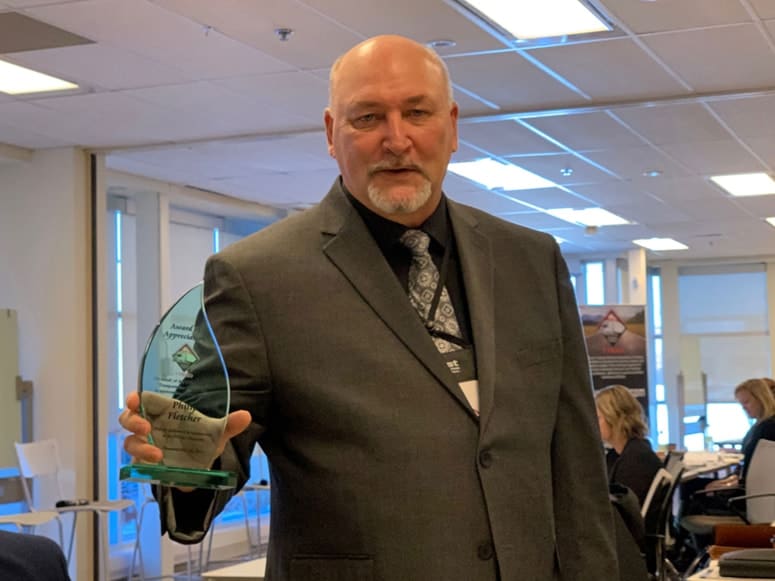 Phil Fletcher
President
Phil has served for more than 5 years both on the TTSAO Board and as President.

Phil is also on the board of the Private Motor Truck Council. Also a member of the Peel Goods Movement Task Force, Member of the TAT Canada committee, member of the Smart Freight Center and contributor to NSERC's research of CLUE.