The Director of the TTSAO Insurance Group for the current year is Paul Beard of Stoneridge Insurance Brokers
The TTSAO Insurance Group is formed from member insurance companies supporting the training and employment of new and experienced students graduating from certified training facilities within the TTSAO (Truck Training Schools Association of Ontario.
To learn how the insurance members are supporting read with testimonials.


Cowan Insurance Group Ltd.

705 Fountain St N, PO Box 1510
Cambridge, ON N1R 5T2
Phone: 519-650-6363 x41393 | Fax: 519-650-6393
Toll Free: 1-866-912-6926
Contact: Tina Drake
Email: tina.drake@cowangroup.ca
Website: www.cowangroup.ca

Economical Insurance
111 Westmount Road South
Waterloo, ON N2J 4S4
Contact: J.B. Hahn
Phone: 519-570-8500  ext.42765
Toll Free: 1-800-265-9996
Email: jb.hahn@economical.com


JONES DELAURIERS INSURANCE MANAGEMENT INC.
Contact: Aaron Hinks
Email: AARONH@JDIMI.COM
Address: 2375 Skymark Avenue, Mississauga, Ontario, L4W 4Y6
Phone: 647-632-7334
Website: WWW.JDIMI.COM
Marsh Canada Ltd.
120 Bremner Boulevard, Suite 800
Toronto, ON M5J 0A8
Phone: 1 416 540 7321
Contact: William (Bill) Kalbhenn
Email: bill.kalbhenn@marsh.com
Website: www.marsh.ca

Northbridge Insurance
8 Nicholas Beaver Rd. RR#3
Guelph, ON N1H 6H9
Phone: 519-763-2383 | Fax: 519-763-8773
Contact: Dave Goruk
Email: david.goruk@nbfc.com
Website: www.nbins.com

Sovereign Insurance
1791 Barrington Street, Suite 900
Halifax, NS B3J 3K9
Phone: 902-717-5805
Contact: Kevin Dutchak
Email: kevin.dutchak@sovgen.com

Staebler Insurance Brokers
871 Victoria Street North
Kitchener, ON N2B 3S4
Phone 647-286-5311
Toll Free 800-321-9187Contact: Lisa Arseneau
Email:larseneau@staebler.com
Website: www.staebler.com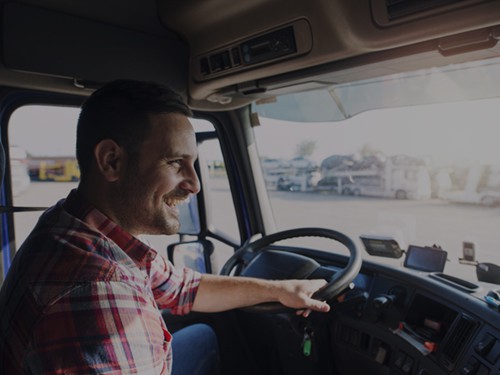 Why TTSAO
& Recommendations
The TTSAO Insurance Group consists of insurance brokers and insurance company representatives who are members of the TTSAO. The group works with the TTSAO Board of Directors and membered schools to increase awareness and education.
The TTSAO Insurance Group participates in lobbying efforts, Instructor certification/recognition and driver eligibility.
Membership in the Truck Training Schools Association of Ontario can be of great benefit to you, whether you provide commercial driver training, employ drivers, or are in some other segment of the transportation industry. Join our association today to become part of this team of professionals whose goal is to improve and unify truck driver training standards, resulting in highly skilled, better prepared, entry-level and re-certified commercial drivers.